I found Sacha's blog recently and it turns out she is a perfect example of how to implement many of the accelerated learning principles I talk about.  I've combed through her site and collected her best material on accelerated learning so you can see for yourself how it should be done. I have encountered very few people who actually implement such a wide variety of techniques into a workable system and Sacha has a great system here to model.
If you like her stuff, check out here website at http://sachachua.com/blog/welcome/
Make sure to read all the way to the end to see her amazing visual book notes (The First 20 Hours and To Sell is Human). Really well done.
What to Model
1. Synthesizing and Creating From What you Learn (Publicly)
Above is a printout of her blog archive, which she batch prints monthly. The mark of a great talent is someone who produces a lot, and I also recommend printing and storing reading materials in 3 ring binders like this.
"This print-out is part of playing the long game with writing. I've got electronic backups of my blog. A paper backup further increases the chances that I'll be able to revisit these ideas decades down the line. And it supports serendipity and reflective practice, too. Who knows what I'll rediscover or review?"
2. Outsourcing Parts of the Learning Process
Read her oDesk job posting here:

http://sachachua.com/business/archived-job-post-for-a-transcriber/
http://sachachua.com/blog/2012/06/making-lists-of-things-i-do-so-that-i-can-learn-more-about-delegation/
"Stephan Spencer (one of my delegation role models) uses a riddle in his job application / interview process as a way of testing people's thinking. He spins one of the classic riddles into something that's not easily Googleable, so he can see if people can figure things out on their own."
3. Use a Moleskine and Scan it Into Your Computer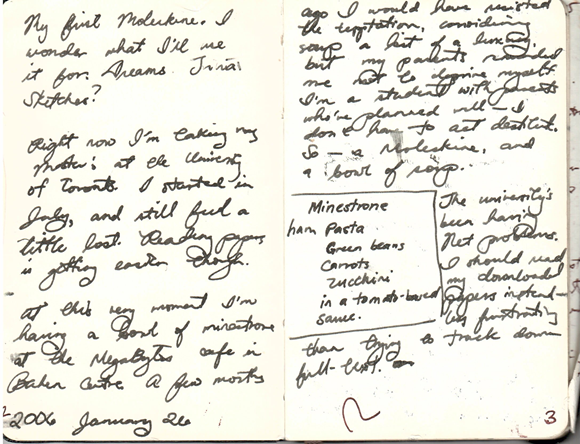 "We have a Samsung SCX-4828fn printer/scanner/copier/fax. The scanner supports both sheet-fed and flat-bed scanning. For batch scanning on Microsoft Windows, I used Picasa's import function. (XSane on Linux is more configurable, though.) I set up my foot switch to click on a button in the scanner program so that I could scan the next page without touching the mouse. I put the notebook on the flat-bed scanner, hit the footswitch, waited for the scanning head to finish the page, and then flipped to the next page while the scanning head returned to the ready position."

"saved the images in my Dropbox folder and uploaded them as private albums to Google Photos, so I can refer to them on my Android phone too."
http://sachachua.com/blog/2012/05/scanning-my-notebooks/
4. How she Takes Notes
She puts as much as possible on her blog and uses the robust tagging to find stuff later on. When in doubt about how to organize your information and notes, lean towards what will be most convenient for shipping things that you can publish, sell or share with others in some way.
"Evernote's handwriting recognition gives me a way to search for words in my sketchnotes, which is awesome for digging up sketchnotes or book notes (and for wowing people; yes, the future is here). OneNote is better at capturing screenshots and snippets, though, so I use it to collect elements from sketches and pictures that I like. I also use OneNote for Latin studies because it feels the most like a paper notebook.

I share as much as possible on my blog so that I can have more ways to get to what I know. Google searches occasionally lead me back to blog posts I've completely forgotten about, which is pretty nifty. Besides, people often comment and share even more information, and that's awesome."
http://sachachua.com/blog/2012/05/taking-stock-of-the-way-i-take-notes/
5. Have an Abundance Mentality
http://sachachua.com/blog/2012/12/poach-my-assistants-theyre-awesome/
http://sachachua.com/blog/2012/12/delegation-how-i-hire-and-manage-my-virtual-team/
http://sachachua.com/blog/category/delegation/
6. Make Long Term Learning Plans
http://sachachua.com/blog/2009/12/learning-plan-for-2010/
7. Take Notes with Voice Transcription
http://sachachua.com/blog/2008/01/speech-recognition-a-month-of-fun/
8. Take Sketch (Visual) Notes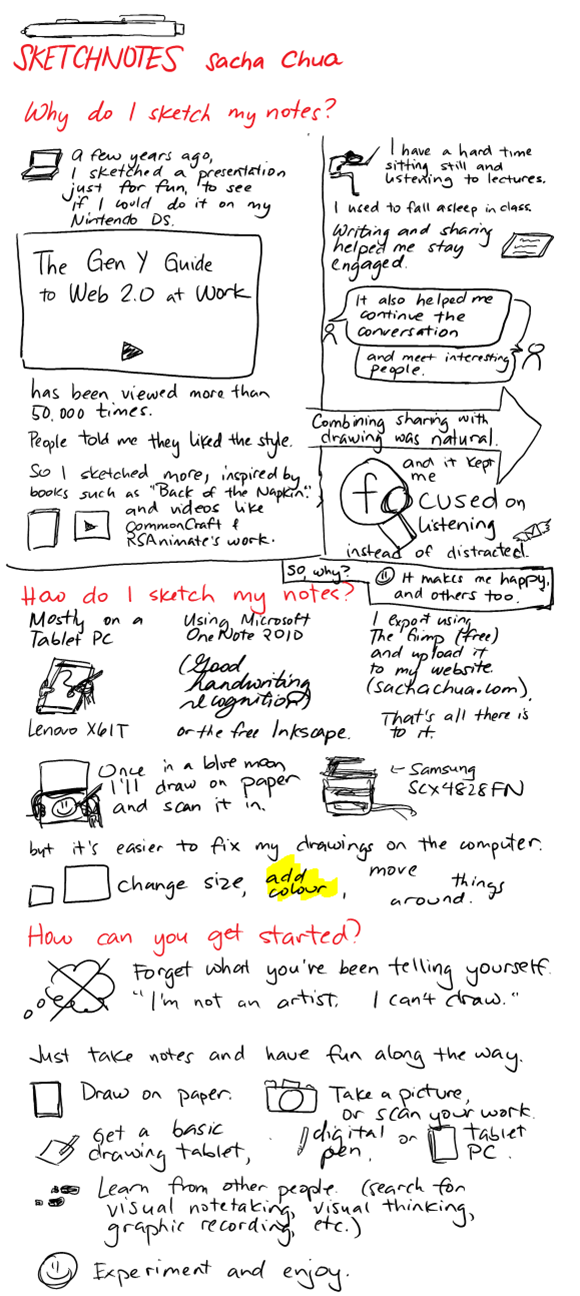 http://sachachua.com/blog/p/23705/
Example of Sketchnotes vs. Powerpoint Slides from a Quantified Self Meetup:
http://sachachua.com/blog/2011/01/sketchnotes-from-quantified-self-toronto-meetup-3/
9. Use Mindmaping to Organize Info for a Presentation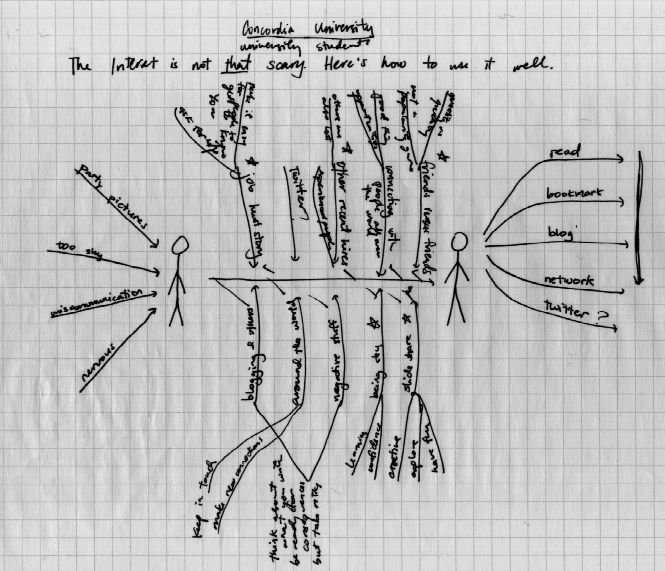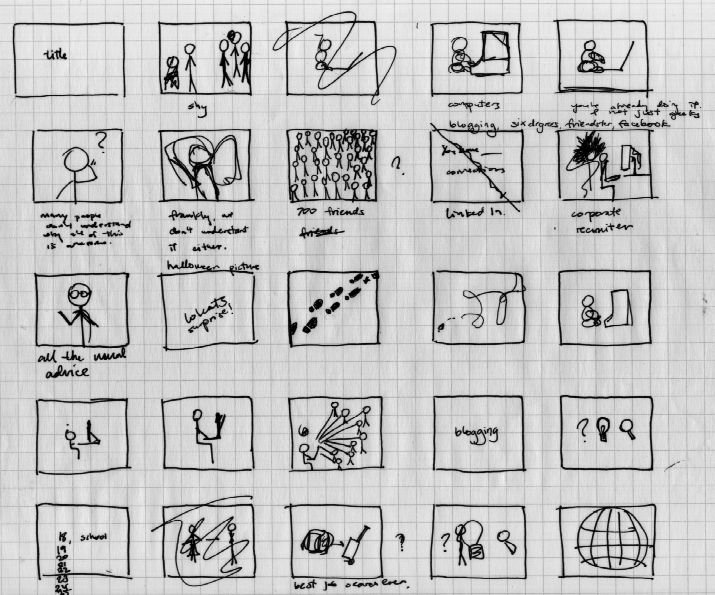 http://sachachua.com/blog/2008/11/preparing-presentations-from-mindmap-to-storyboard/
How she prepares for a presentation
http://sachachua.com/blog/2010/03/braindump-presentation-kaizen/
10. Use the Right Hardware to Speed Up Input/Output From Your Brain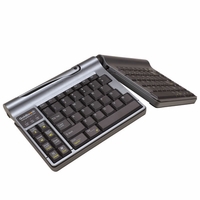 http://sachachua.com/blog/2009/06/preventive-maintenance-and-the-goldtouch-go-keyboard/
11. Use Thinking Models to Increase Creativity
http://sachachua.com/blog/2013/06/priming-the-idea-pump/
12. Use Digital Drawing Tools to Reduce Friction
"I mainly use Autodesk Sketchbook Pro on a Lenovo X220 tablet PC running Windows 8 to do my sketchnotes."

"The main reason why I don't draw a lot on paper, though, is that scanning introduces several additional steps."

With coloured markers

http://sachachua.com/blog/p/23368

With a ballpoint pen

http://sachachua.com/blog/p/23429

Autodesk Sketchbook Pro for Android

http://sachachua.com/blog/p/23594

Autodesk Sketchbook Pro

Microsoft OneNote 2010

I used to use Microsoft OneNote 2010 for drawing sketchnotes, but after several annoying incidents where it messed up my drawing by moving brushstrokes around, I gave up on it. Also, the infinitely scrolling page was great for input but not so much for output – hard to include in blog posts or print out in a coherent way.
FULL POST ON THE DIFFERENT TYPES SHE USES HERE:
http://sachachua.com/blog/p/23705/
13. She Marks up Her Books
http://sachachua.com/blog/2011/01/marking-up-books/
14. She "Steals" Other People's Ideas and Makes Them Her Own
Over at The Smart Passive Income Blog, Pat Flynn gives seven examples of unfair advantages that can help you with business and life:

Your Rolodex – the people you know
Your experience – what you've been through
Your story – and how you tell it……

…..Here are some of my unfair advantages and how I used them to create more advantages:

I read quickly, and I enjoy reading. This lets me blast through search results, technical manuals, blog posts, business books, and more. I don't remember everything (that would be an awesome superpower!), but I can speed-read to filter through cruft and zero in on what I should read in depth.

I turned my reading into experiments. Reading lots of people's experiences and tips inspired me to tinker with my life. Reading personal finance books and blogs encouraged me to be frugal, which gave me the space and freedom for bigger experiments. Reading about tools and techniques gave me ways to improve the way I work, including through programming and automation.

I turned my experiments into writing. Reading and experimenting gave me plenty of things to write about, and writing helped me remember and learn even more. Experimenting helped me build a life that supports writing and learning. I started by typing my notes into my laptop, and then I moved to publishing most of my notes online in this blog. (More searchable!)
http://sachachua.com/blog/2013/06/turn-your-unfair-advantages-into-more-unfair-advantages/
15. She Interacts with Commenters to Got More Perspectives and Makes Herself Easy to Reach
Want me to sketchnote your event (Toronto/online)? Check out Experivis to learn more about my services.

Got an idea? Have a question? Looking for a mentor? I'd love to learn and share! Check out some topics I love helping people with, and ask/share whatever you like.

I prefer blog comments, Twitter, e-mail, text messages, then phone calls, in that order.

Direct messages on Twitter (sachac) reach my cellphone (+1 416 823 2669).

If it's urgent, call me on my cellphone or send me a text message. There may be a delay for text messages. You can leave voicemail for me at +1 647 547 9436. I check this once a day.

I currently don't accept advertising, press releases, and other commercial material for my blog. Because this is a personal blog, I rarely accept guest posts (especially not generic ones 😉 ). If you have something you think really fits my interests, send it to me, explain why it's a great fit, and we might talk about it.

You can e-mail me at sacha@sachachua.com
http://sachachua.com/blog/contact/
---
 6303 comments
2357 subscribers
Follow her on Twitter (@sachac)

---
Check out her Visual Book Notes Here: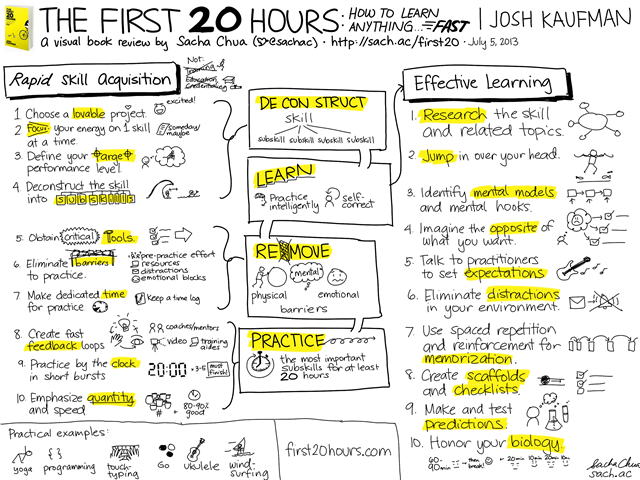 http://sachachua.com/blog/2013/07/visual-book-review-the-first-20-hours-how-to-learn-anything-fast-josh-kaufman/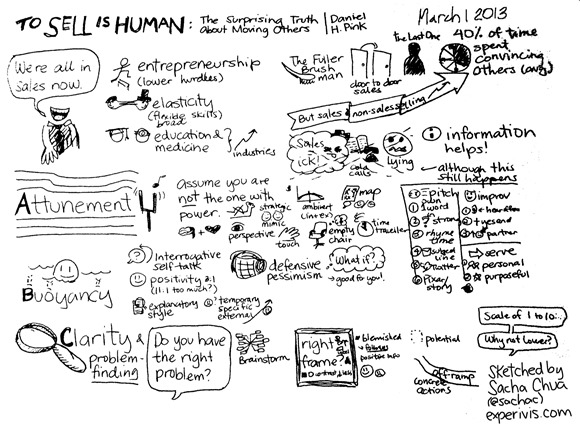 http://sachachua.com/blog/2013/03/visual-book-summary-to-sell-is-human-daniel-pink/
More Links:
http://sachachua.com/blog/2013/01/imagining-the-next-five-years-and-planning-2013/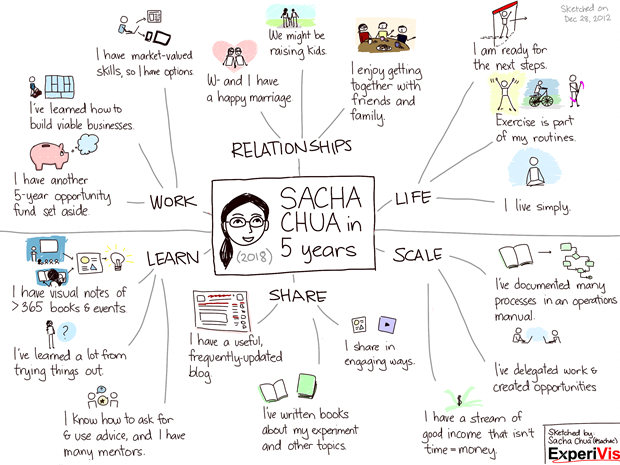 http://sachachua.com/blog/2012/12/visual-book-review-the-sketchnote-handbook-mike-rohde/
http://sachachua.com/blog/2013/04/how-i-read-books-and-do-visual-book-reviews/
http://sachachua.com/blog/2009/02/book-workflow/
http://sachachua.com/blog/2012/08/process-reading-nonfiction-books/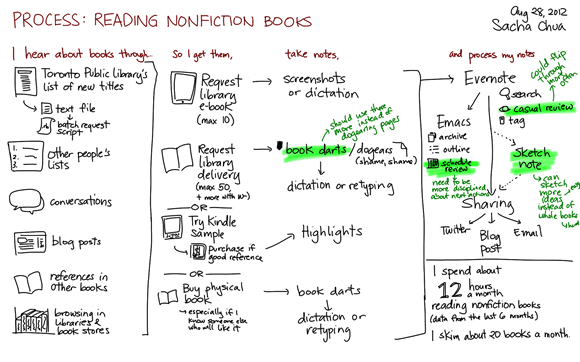 http://sachachua.com/blog/2012/03/visual-book-notes-how-to-read-a-book/